New look for Atlanta UK
Leading packing and wrapping specialists, Atlanta UK, has recently undergone a brand refresh, in addition to launching a new website, providing an impressive showcase of its high-quality automation machinery and end-of-line packaging technology.
Atlanta UK, formerly Atlanta Packaging, provides UK technical sales and after-sales service for the Italian-based Atlanta Group, which manufactures a range of automatic and semi-automatic pallet stretch-wrapping equipment, high-speed wrap-around case and shrink-wrapping solutions,. The group supplies the OEM and integrator sector as well as a direct-to-end user across all industries including food, beverages, pet food, detergent, lubricants and personal hygiene industries.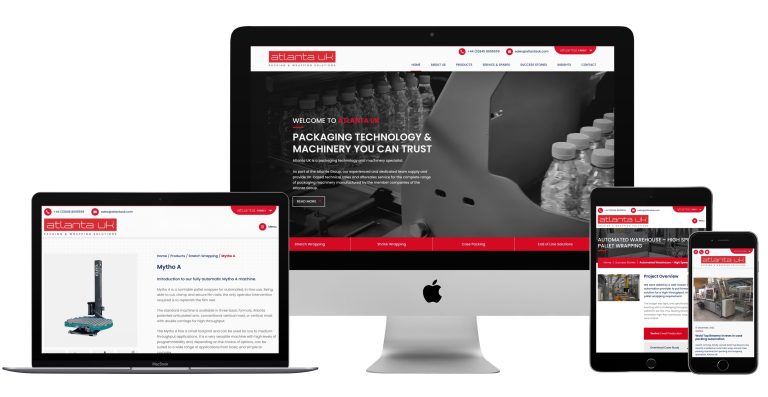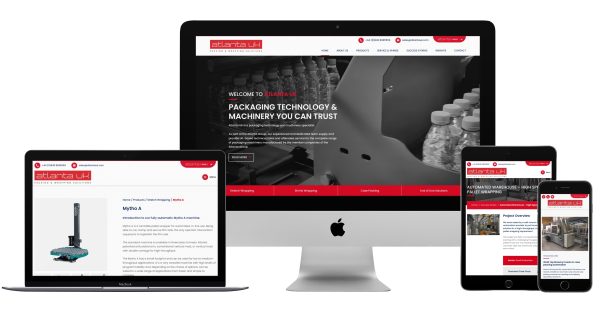 Incorporating a fresh and contemporary new logo design, created to be eye-catching and visually impactful, Atlanta UK's new fully responsive website provides users with an inviting and structured layout giving easy access to their product portfolio. Offering a clear format, incorporating high-quality imagery throughout and supported by product videos, the site is modern in its approach and functionality.
In addition to details on each of its high-quality packing and wrapping solutions, visitors to the site will find useful information and guidance on Atlanta UK's service and spares support. An insights page highlights the company's recent news, while alongside, a 'success stories' section demonstrates Atlanta UK's achievements in providing customers with market-leading automation and end-of-line solutions.
Atlanta UK's Robert Johnston said: "With its modern design and easy-to-navigate appeal, the website will provide visitors with a comprehensive account of our offering and, importantly, how they can utilise our automation solutions to their advantage. Investments in state-of-the-art stretch wrapping, shrink wrapping and case packing machinery, are all designed to increase efficiencies and enable greater productivity, all backed by a flexible, knowledgeable and dependable service."